Venue: Mountain View Gardens and Ballroom
Lauren's Dress: Diane's Formal Affair
Formal Wear: Mr. Burch Formal Wear
Videographer: CAM Video Productions
Peter and Lauren's wedding took place on August 7th, 2009 at the beautiful Mountain View Gardens and Ballroom in Springville, Alabama. Those guys really have a beautiful venue for any event but especially for a wedding.
As usual Gary Cosby Jr. was was there to shoot with me but we also had the pleasure of Anna being there to help out as well! If we were a local news affiliate that would have been team coverage folks.
I was glad to have the help because I learned that I am allergic to a certain type of antibiotic. When did I learn this you ask? Oh....wedding day morning sounds about right. I felt like the south end of a north bound mule. Lucky for me I had a beautiful afternoon, bride, and venue in front of me...it would have been hard to mess this one up! Lauren and Peter are both nurses so I guess I could have asked for their help...but come on...nobody should have to work on their own wedding day! If you ask me it was just my stubborn dedication, determination, and toughness that got me through the day. If you ask Anna....well....let's not ask Anna. :)
To the photos....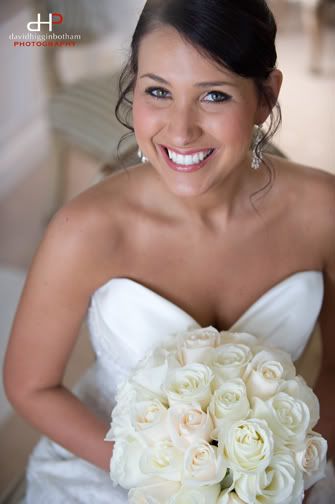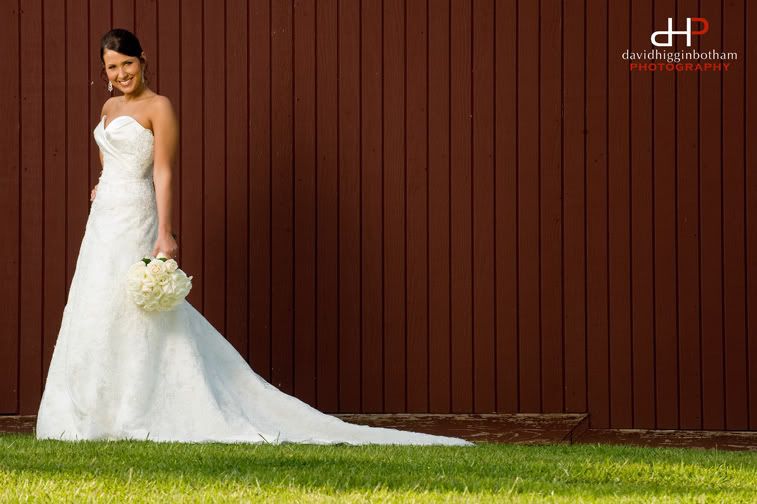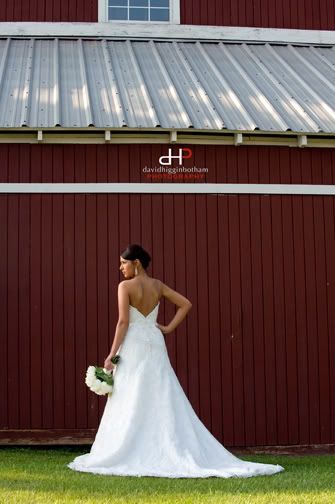 This next one is one of Cosby's photos shot from back in the pool area. This is Lauren getting one of her first views of Peter while walking down the aisle.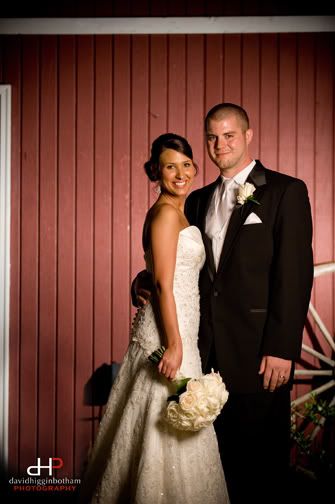 Who knew a wagon wheel could be so romantic? Gary Cosby Jr. apparently....see below.

Their ballroom is an awesome place for a couple's first dance.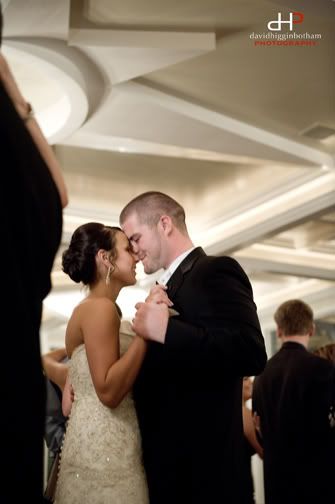 Now if you'll look carefully you'll see two people disrespecting their Roll Tide shaker exit with two Auburn flags. Don't worry Peter and Lauren...we all have friends we're not proud of.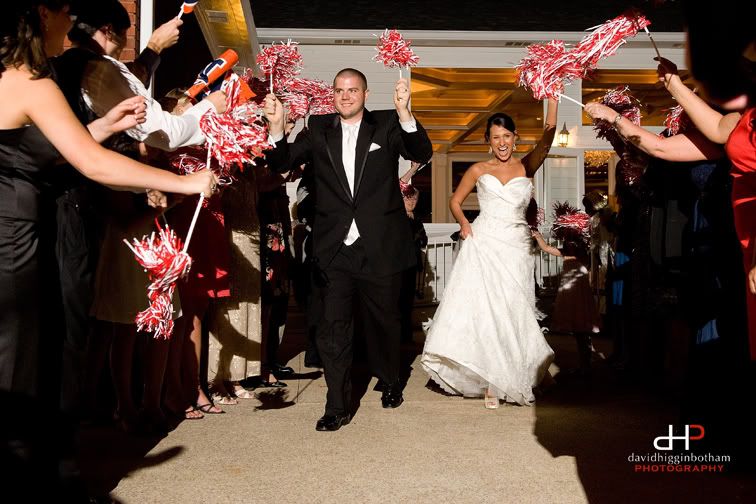 Congratulations guys! We had a blast working with you both!